~ The Social Diary ~
and San Diego Social Diary
the on-line magazine covering High Society ..& more
____________________________________________________________
FGI San Diego - A Night of Stars!

April 10th, 2006
The Social Diary Columnist & Photographer Margo Schwab
(page 2 of 2 pages)
(pictured here - Karolyn Kovtun with Joe Bauer, Merle Lotherington of the La Jolla Stage Company with Sally Thornton of Thornton Winery)
(pictured here - a guest model and Frances Florendo, the Sinatra of the future)
(pictured here - Trina Turk designs and Trina Turk with models)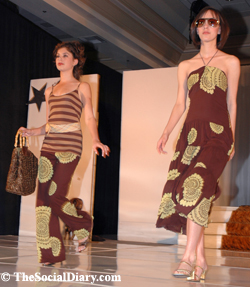 (pictured here - proud cancer survivor Sherry Bittner-Brown, and couture designs by Fedor)
(pictured here - guests enjoying the show)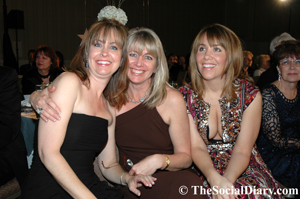 (pictured here - Fedor couture)
(pictured here - your reporter, Margo Schwab, giving this FGI event rave reviews)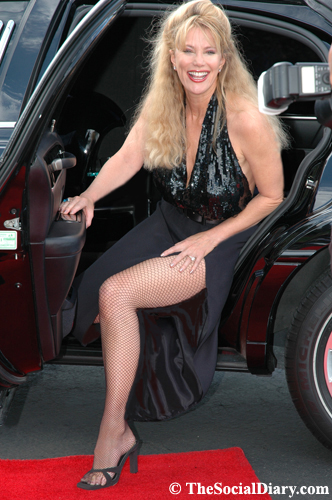 Back to FGI 2006 page 1 click HERE
Links to FGI and Scripps Clinic
* Margo Schwab has produced, written, interviewed and photographed for various media organizations since 1989. Schwab has an college degree from Scripps College and a Masters of Business degree from the University of San Diego. Schwab volunteers for numerous charity organizations. She also continues to lobby for water safety and for family violence mitigation. Schwab is the owner and publisher of the Social Diary.

back to New this Week.....Margo Schwab Archives.....Parties...... Home
Warning ** photos, video and writing on this site are the
copyright of the author, The Social Diary, San Diego Social Diary, margomargo.com and Margo Schwab.
no reproduction of any part or parts is allowed without written permission by Margo Schwab