~ The Social Diary ~
the on-line magazine covering High Society ..& more
____________________________________________________________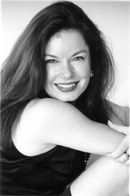 by The Social Diary Guest Entertainment Columnist Kim Devore
The Social Diary Guest Entertainment Columnist Kim Devore - Save Venice Part I
The Social Diary Guest Entertainment Columnist Kim Devore - Save Venice Part II
The Social Diary Guest Entertainment Columnist Kim Devore - Save Venice Part III
* Kim Devore is an Emmy-award winning television producer who has written and directed hundreds of hours of news and entertainment programs for Disney, MGM and Discovery. As a news anchor in major cities including Los Angeles and San Diego, she has covered events in Russia, China, Europe and Japan.
Kim and her husband, Barry Glaser, live in Malibu. She has been the entertainment columnist for the Malibu Times since 1997 and for the past 16 years has been a member of Save Venice which works to restore and preserve priceless works of art and architecture in Venice, Italy.

back to New this Week............. Home
Warning ** photos, video and writing on this site are the
copyright of the author, The Social Diary, San Diego Social Diary, margomargo.com and Margo Schwab.
no reproduction of any part or parts is allowed without written permission by Margo Schwab