~ The Social Diary ~
the on-line magazine covering High Society ..& more
____________________________________________________________
Davis Cup Coverage
The Social Diary Columnist Margo Schwab - Davis Cup Part II USA vs Romania
The Social Diary Columnist Margo Schwab - Davis Cup Part I USA vs Romania
The Social Diary Columnist Margo Schwab - Davis Cup Official Draw for USA and Romania & Press Conference Excerpts Februarty 9th, 2006
The Social Diary Columnist Margo Schwab - Davis Cup's USA Team Press Conference - held on February 7th, 2006
&
Pre- Davis Cup
Davis Cup Columns by William J. Kellogg
Column #2 - Davis Cup Trivia - How Will The "Tie" Get Decided?
Column #3 - Davis Cup Trivia - The Anatomy of a Successful Bid
Column #4 - Build It & They Will Come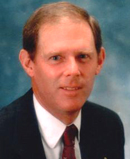 by William J. Kellogg
President, La Jolla Beach & Tennis Club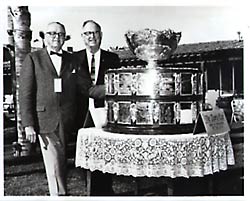 Here is a picture of the Davis Cup itself when it was put on display many years ago at the La Jolla Beach Tennis Club. Pictured alongside the trophy are Perry T. Jones and William Scripps Kellogg - two of the driving forces of tennis in Southern California for nearly a half-century. The picture was taken by Alice Dutton.

back to New this Week.......... Home
Warning ** photos, video and writing on this site are the
copyright of The Social Diary, San Diego Social Diary, margomargo.com and Margo Schwab.
no reproduction of any part or parts is allowed without written permission by Margo Schwab